Occupational Accident insurance for Owner Operator Truckers is a supplemental insurance plan to help cover medical, death and disability claims resulting from on the job injuries.
Occupational Accident policies can include coverage for:
Accidental Death
Survivors Benefits
Accidental Dismemberment
Accidental Paralysis
Accident Medical Expenses
Temporary Total Disability
Continuous Total Disability
While specific coverage limits vary, the total policy limits of Occupational Accident liability for truckers can be anywhere from $500,000 to $1,000,000 or $2,000,000.
Many plans include some coverage for Non-Occupational injuries as well.
Occupational Accident insurance is considered supplemental coverage. Other supplemental coverage examples are vision or dental plans.
Health insurance is considered primary coverage that pays first on a claim for medical and hospital care. "No-fault" states that require PIP, or Personal Injury Protection insurance, also act as primary coverage.
Occupational Accident is often referred to as Occ-Acc or Work Accident Insurance.
Owner Operators with all types of commercial delivery trucks can purchase trucking occupational accident insurance.
What is the difference between Workers Comp and Occupational Accident Insurance for Truckers?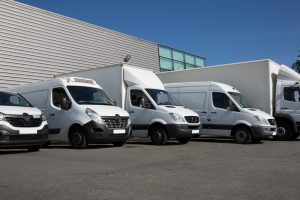 Because Owner Operators are Independent Contractors they are not covered by most Workers Comp laws and can choose the less expensive Occupational Accident coverage.
Workers Comp is state regulated coverage that provides comprehensive coverage for lost wages, medical bills, legal expenses and ongoing injury.
Occupational Accident insurance is more limited than Worker's Comp and does not offer legal expenses and coverage is limited to policy limits purchased by the Independent Contractor.
Which states can Owner Operator Truckers buy Occupational Accident Insurance?
Occupational Accident is not Worker's Compensation, so some states do not allow this coverage to be sold to truckers.
These states do NOT allow Occupational Accident for truckers:
Connecticut
Maryland
Nevada
North Carolina
How much does Occupational Accident insurance for truckers cost?
Depending on type of truck and limits of liability, Occupational Accident for Owner Operator truckers usually runs between $129 and $152 per month per driver. Smaller units like cargo vans and sprinters are around $122 per month.
Because Occupational Accident is not as comprehensive as Workers Comp, the cost for a policy is lower.
What is Contingent Liability?
A Leased On Owner Operator is an independent contractor who has an equipment contract with and hauls freight on behalf of a specific Motor Carrier.
The Owner Operator Trucker purchases Occupational Accident Liability for their "Lessor" side of the contract
The Motor Carrier is usually a Small Fleet that purchases Contingent Liability for their "Lessee" side of the contract
Contingent Liability coverage is designed to protect Motor Carriers from possible legal action should an Owner Operator sustain a work related injury and claims to be an employee vs an independent contractor.
Contingent Liability provides the Motor Carrier coverage for legal defense and settlement provisions in the event the independent contractor is deemed an employee.
How does an Owner Operator Trucker purchase an Occupational Accident policy?
Most truck insurance professionals offer an Occupational Accident program.  Your agent will ask for a signed application including:
Name
DOB
License Number & State Issued
SSN
Unit Type & Years of Experience in specific unit type
Motor Carrier whom you will haul for
Medical Plan Carrier Name
Verification of 1099 Contract type
Duties performed (Loading/Unloading,  Attached/Detach Trailer, Tarping)
Driving record verification (Major and minor violations)
Check out our Understand Commercial Truck Liability Videos to learn more about the types of insurance Owner Operator Truckers need.