Need a commercial truck insurance solution?
Are you looking to find the best insurance rates, or have a question about what kind of trucking insurance you need as an owner operator? Fill out the form below, or better yet, get an instant answer by calling us now. (330) 64-1511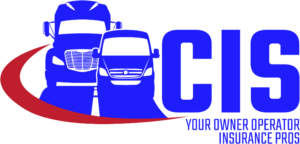 I worked with different insurance companies but by FAR CIS is the best insurance company I dealt with, they respond to emails within minutes. Very professional insurance agents.
We've been with CIS since March of 2012, and they save us tons of stress over coverage and rates. Very competitive and they certainly take the extra steps to make sure we are well informed, covered, legal & safe.
I suggest you quit your current provider and take out a policy with Commercial Insurance Solutions. I've been a customer service manager for 22 years in corporate America so needless to say I know how customers are supposed to be treated and they do the job the way the job is supposed to be done!