Your Commercial Truck Insurance is set at a Stated Amount chosen by you, the Owner Operator.  But your truck could still be under insured.  Read more to see why.
Savvy Owner Operators know that after an accident, the truck insurance company will look at the vehicle's Stated Amount and Actual Cash Value (ACV) and pay whichever IS LESS.
When you buy your Commercial Auto Policy, you choose the Stated Amount of your vehicle.
Your truck insurance broker can help you, but your insurance policy agreement is based on your knowledge of the current value of your vehicle.
Values of Cargo Vans and Sprinters are fluctuating dramatically which can cause your Commercial Truck to be under insured.
Some believe this is due to simple inflation ups and downs.  Others believe this is due to the increased need for local delivery trucks that started with Covid.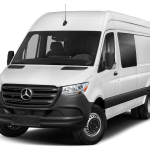 Dually's for Hot Shot operations are extremely volatile right now as well.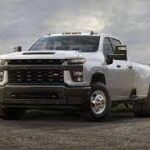 So if your commercial truck insurance policy started months ago, the stated amount figure you chose THEN could result in an Under Insured truck NOW.  For example, your $50,000 truck could now actually be worth $55,000.  Check and update your Stated Amount!
Automotive Fleet again reports Prices Rising for Work Trucks and Cargo Vans.
DAT Freight & Analytics reports that along with an 82% drop in auction inventory, some used big trucks are actually selling at twice their values of last year.
Price Digests Blogs support the estimate that up to 65% of all commercial vehicles may be underinsured now.
To make sure your commercial truck isn't under insured, try using Price Digests for help with the Stated Amount on your vehicle.
Truck Paper for Commercial Truck Values is another source.
If your truck is financed check in with your lender for advisement.
Over the years I've always been impressed with how accurate Owner Operators are in tracking the changing values of their trucks.
Even if you aren't renewing your commercial truck insurance policy this month, it's still a good idea to review your Stated Amount today.
Give us a call at CIS, we'd love to chat with you!