5 Simple Tips for Finding the Best Commercial Truck Insurance
When it comes to commercial truck insurance, having the right coverage and premium is crucial for truckers and owner-operators.  There is a lot to know in order to decide what is best for your unique situation.
We've compiled five tips to help you find the best commercial truck insurance.
From finding a knowledgeable Truck Insurance Broker who understands your unique needs to receiving guidance on underwriting questions and ensuring smooth claims processing, these tips will help you make informed decisions and secure the coverage you need. Read on to discover how you can protect your commercial trucking business.
1.  Your commercial Truck Insurance Broker should understand exactly what you do and work as your advocate for the best coverage and premium.
Commercial truck insurance premiums vary drastically depending on what you're hauling, what state you're in and how far and often you're traveling.
You may be an Owner Operator with his own DOT authority, or you may be an Owner Operator leased on to a Motor Carrier.  Both options require different insurance, so it pays to understand Commercial Truck Insurance 101.
Your commercial truck insurance broker should understand what coverage you need, and then quickly provide proof of that insurance to FMCSA and your customers.
Your broker should also help you understand and navigate the FMCSA website that all interstate truckers utilize to maintain their DOT operating authority.
If you are a brand new Owner Operator and not yet established, your truck insurance broker can also help you with the Best State for Truck Insurance.
2.  You should receive guidance for the best accurate answers to underwriting questions on your commercial truck insurance application.
Here's where your commercial truck insurance broker should help you:
How long have you had commercial driving experience?
What companies did you drive for and how long?
What commodities have you hauled in the past?
What routes did you regularly take?
How will this new operation be financed?
What type of growth do you expect in the first 12 months?
What will be your hiring practices?
Do you have a vehicle maintenance program in place?
What is your anticipated Gross Receipts and Mileage?
Whether you are establishing your own DOT authority or an Owner Operator leased on to a Motor Carrier, distance is a key factor for accurate commercial truck insurance premiums.
*Example A tractor and trailer operating with own DOT:
200 mile radius $10,578
Unlimited radius $13,190
*Example B tractor and trailer leased on to Motor Carrier:
200 mile radius $3,959
Unlimited radius $5,377
Examples A & B are of one random Owner Operator to see the difference between radius only.  It's important to note that the majority of truck insurance providers who entertain new ventures automatically default to unlimited radius for the first couple of years until a pattern of operations can be established.
[Related story – How to become an Owner Operator with No Experience]
3.  You should expect quick personal customer support when making changes or requesting certificates on your commercial truck policy.
Unless you have grown into the Small Fleet Truck Insurance category of over 9 units, making changes to your policy should be one quick phone call to your broker.  An insurance change, or endorsement, can be completed in real time.  If you have provided your email address, then you should receive a confirmation of your change request.  You should also be able to see what your rate will be before you request the change.  For example, rating new drivers before you hire them or rating a new truck before you buy it.
Professional truck insurance brokers have a database of all of your customers who request your certificate of insurance.  This is an advantage of having your own personal broker vs requesing a certificate of insurance directly from the insurance provider.  You should also expect your broker to maintain a 24/7 automated certificate request system like EZCOI certs for your customers who prefer to use that option.
At least every year at renewal, you should welcome a personal conversation with your truck insurance broker.
That's when she can tweak your account to explore every discount you're entitled to at that particular time in the policy.     Your broker is there to work as your advocate, advise you with tips and save you money.
Here are 10 more Quick Tips to Lower Your Trucking Insurance Premium
4.  The best commercial truck insurance brokers help you with smooth claims processing and loss of use advisement.
The majority of truck insurance providers perform their function of paying claims quite well.   As an example, the largest commercial truck insurance company  Progressive Insurance gets its fair share of gripes.  But they're actually ranked A+Superior A.M. Best, AA Standard and Poor and Aa Moody's Investors.
For most of the truck insurance companies out there, your at fault accident is quickly handled between you and their 1-800 claims number.
But in some cases when things aren't moving along then it's a phone call between your Broker and Claims.  Your Broker works on your behalf looking out for your interests.
In most companies, downtime with rental can be purchased anywhere between $40 per day up to $300 per day, averaging less than $800 per year.
But what happens if another truck hits you, and it's their insurance company on the hook?  Unfortunately, some insurance providers don't readily recognize the concept of downtime or loss of use.  Your professional truck insurance broker can step in to assist you with the calculations to present to the insurance company dragging it's heels.  Remember to keep your receipts orderly and accessable because back up documentation can be crucial to your loss of use case.
Commercial Insurance Solutions Inc. – CIS -has helped hundreds of Owner Operators in not at fault accidents get what they deserve for Loss of Use.  The first step is assistance obtaining and calculating estimated Down Time Loss of Use forms.  
While some truck insurance brokers do charge for these DownTime advisements, CIS provides this service free to all our clients.
5.  Over time your relationship with your commercial Truck Insurance Broker should develop into a warm and friendly experience.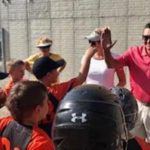 Does everyone know your name and welcome your call?
The Best Commercial Truck Insurance isn't about which truck insurance company insures you, it's about your truck insurance broker.
Who looks out for you?
A company or a person.
There are more than a dozen big truck insurance companies across the country.  How would you choose which one is best?  Reviews?
You never pay more to have your own commercial truck insurance broker to look out for you.
There is no cutting out the middleman concept in truck insurance.
What you do get by using a broker is someone who is your personal advocate helping you find the best coverage and premium out of ALL the truck insurance companies.
Read Commercial Insurance Solutions, Inc. reviews to see that they will be the best commercial truck insurance broker for you.