Commercial Truck Insurance 101 for Motor Carriers and Owner Operators starts with the 4 different categories of coverage: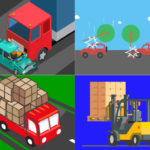 What does each category of truck insurance cover and how does each one protect you?
Let's start with the first category of Truck Insurance, Commercial Auto Liability
Commercial Auto Liability covers you if you cause damage to others by hitting someone or something.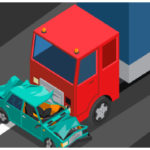 If it's unclear who was at fault, then your Commercial Auto Liability also protects you from a possible lawsuit claim against you.
In either case, your insurance company will pay the claim "up to the limits of the coverage you bought."
Remember that you can always be sued for more than the insurance limits you bought on your policy.
Commercial Auto Liability coverage for Truckers is broken into several forms.
It's based on HOW you are using the vehicle at the time of loss.
Here's a quick breakdown on what you need depending on what you do:
Primary Commercial Auto Liability
This coverage pays the claim when the insured truck and driver cause an accident while operating for business use
Designed for Motor Carriers with their own DOT Trucking Authority FMCSA
Owner Operators of Cargo Vans and Sprinters who haul for multiple Motor Carriers also frequently purchase this coverage
Non-Trucking Liability – NTL
This coverage pays the claim when the insured truck and driver cause an accident while NOT operating on behalf of or for the benefit of the Motor Carrier
Designed for Owner Operators who are under permanent contract lease to one Motor Carrier
When you're hauling freight on behalf of that Motor Carrier, they are covering you for the Primary Liability on their policy
Non-Trucking Liability can be confusing because the words operating on behalf or for the benefit of the Motor Carrier can be ambiguous
For example, taking yourself off dispatch does not mean you are automatically in NTL territory
Other examples of trip deviations or mechanical work have been judged by the courts to be business use and not an NTL exposure
Unladen Liability
If the truck is without a load, it is considered Unladen
Designed for Owner Operators leased on to one Motor Carrier
Coverage is straightforward in comparison to NTL. It clearly states that if the Owner Operator has a loaded truck, then it is under dispatch for business use and the Motor Carrier's Primary Policy pays the claim
Unladen Owner Operator coverage is far broader than NTL, but more difficult to obtain and considerably more expensive than NTL
Your Motor Carrier's contract will be clear if this coverage is required because they often have an inhouse insurance provider program
Bobtail Liability
Bobtail coverage is designed to pay a liability claim when a Tractor is without a trailer. Most contracts have been updated from Bobtail to NTL, but be sure to read your Motor Carrier's requirements.
How much Commercial Auto Liability truck insurance does an Owner Operator need?
Cargo Vans and Sprinters hauling freight across state lines are required to carry a minimum of $300,000 Commercial Auto Liability
Larger trucks and Hot Shots are required to carry a minimum of $750,000 Commercial Auto Liability
However, the industry standard on insurance for small commercial vans or large trucks is usually $1,000,000 because most customers now require this limit for all loads.
The cost of Commercial Auto Liability for Motor Carriers and Owner Operators varies widely due to the different forms, type of truck, driving history and other factors.
Read more in Who has the Best Commercial Truck Insurance?
Now to the Second Category of Commercial Truck Insurance…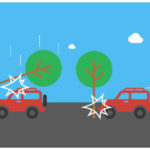 Physical Damage – Phys Dam
Physical Damage or "Phys Dam" is the Comprehensive and Collision Insurance Coverage on your truck
Collision insurance covers your truck if it is damaged by hitting something
Comprehensive (Comp) is the insurance that covers just about anything else that can happen to your truck like fire, theft, flood, vandalism, windstorm or animal hit
How is the value of your commercial truck calculated in a Physical Damage insurance claim?
The Stated Amount is the maximum amount your insurance provider will pay 'UP to' in a claim
The duty to submit the true Stated Amount based on market value is on the Owner Operator
Several insurance providers offer "Financed Value Coverage" which will pay the actual cash value of your loan up to your Stated Amount
Be sure to stay on top of your  Stated Amount because used truck values have been wildly fluctuating for the past several years.
[Related story – Why your Commercial Truck may be Under Insured]
How much does an Owner Operator pay for Physical Damage Insurance on a Commercial Truck?
Like all insurance, your credit greatly impacts your cost for Physical Damage.
Rates for the Physical Damage portion of your commercial truck insurance can vary as low as 1.7% per thousand up to 4.5% per thousand of your vehicle's value.
So if the Stated Amount on your truck is $100,000 the Phys Dam portion of your insurance would run between $1,700 and $4,500 per year.
Also, know that your driving record tends to carry a large impact on the Collision portion of your Phys Dam rate, especially on new units.
The third Category of Commercial Truck Insurance is Motor Truck Cargo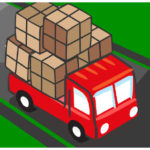 The Cargo in the back of your truck requires its own type of insurance coverage based on what commodities you're hauling.
Most Motor Truck Cargo Policies insure the freight for the obvious exposures of theft, fire, collision or striking of a load
Refrigerated Freight (Reefer) coverage can be added to protect cargo damaged by a change in temperature from a sudden and accidental breakdown
Understand that reefer policies will not cover you in the case of poor maintenance of the unit
Many commodities are excluded unless specifically endorsed back onto a policy. Typical examples include art, jewelry, precious or semi-precious metals or alloys, money, contraband, prescription pharmaceuticals, tobacco, spirits, explosive or radioactive material, mobile homes…and more.
How much Motor Truck Cargo insurance coverage does a Motor Carrier or Owner Operator need?
Motor Truck Cargo insurance coverage can be purchased at limits as low as $5,000 and as high as $5,000,000, but industry standard for general freight is $100,000.
Typical deductibles for a cargo policy are $1,000. Theft, reefer and commodities endorsed back onto a policy often carry a $2,500 or $5,000 deductible given the riskier exposure.
Many policies also include debris removal and pollution cleanup. (Think of your overturned unit with cargo scattered across the highway.)
Many Motor Truck Cargo policies completely exclude coverage for these 4 reasons:
Cargo is in the custody of any other carrier
Cargo is in shipping container
Cargo is unattended at any time
Cargo is in storage greater than 72 hours
How much does Motor Truck Cargo insurance cost?
High end commodities can vary widely, but $100,000 for simple General Freight Cargo runs between $500-$1,000 per year. On an account with strong credit, Cargo premium can be as low as $300-$600 per year.
Auto Haulers run closer to $2,000-$2,500 for $100,000, but are sometimes required by their customers to carry up to $250,000 in cargo coverage so the rate will be higher.
The fourth and often overlooked category of truck insurance for Motor Carriers and Owner Operators is General Liability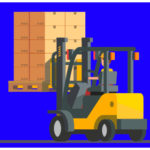 In addition to the risks of operating a truck, trucking companies face the same liabilities as any other business.
General Liability covers the most common types of third-party injuries and accidents related to customer injuries and property damage…and more.
Here are some of most common ways you can be sued for General Liability as an Owner Operator or Motor Carrier:
Loading and unloading (…when "helping out" on a delivery)
Contractual Liability & Lease Agreements (MC – OO contracts)
Negligent hiring (…should have known the driver was bad news…)
Damage to premises rented to you (…motel room damage)
Slip & Fall (…easy $5,000 in Med Pay for claimers)
Contributory Negligence (…Good Samaritan & no good deed…)
Vicarious liability (…you can be sued for just about anything)
Self defense suits for protecting other people and property
Libel & Slander (Employee's trash talk about a competitor:)
How much does General Liability for an Owner Operator cost?
General Liability is affordable and effective coverage that runs between $750 and $1,000 per year.
Watch our fun Understand Commercial Truck Liability videos and read 10 Quick Tips to Lower Your Commercial Truck Insurance Premium]