Motor Truck Cargo is insurance that covers the freight a Motor Carrier or Owner Operator is hauling.  The premium is based on types of commodities.
Who needs Motor Truck Cargo Insurance?
Motor Carriers are companies approved by FMCSA – The Federal Motor Carrier Safety Administration.
They are established freight hauling companies with designated DOT – Department of Transportation numbers.
Motor Carriers can consist of hundreds of trucks or simply one Owner Operator with a truck.
What type of freight can Motor Truck Cargo insure?
Freight is typically broken down into 12 main categories:
Refrigeration Breakdown Commodities
Aircraft/Auto/Boats
Building Supplies
Chemicals
Construction Materials (Raw)
Consumer Goods
Farming/Agriculture/Livestock
Food & Beverage
Machinery & Equipment
Metals/Minerals/Coal
Miscellaneous
Paper/Plastic/Glass
Then each freight category is broken down into more specific groups:
Refrigeration Breakdown Commodities
Beer/Wine, Dairy, Eggs, Fresh Seafood, Frozen Food (Non-Seafood), Frozen Seafood, Meats/Dressed Poultry, Temperature Controlled Trees/Shrubs/Plants/Cut Flowers
Aircraft/Auto/Boats
Aircraft Engine, Aircraft parts (not engine), Auto accessories (not tires), Automobiles, RV/Travel Trailer/Golf Cart, Carts/Boats, Tires, Other Autos/Aircrafts
Building Supplies
Aggregates Gravel/Rock/Sand/Stone, Asphalt or Cement (Bulk or Dry/Bagged), Carpet (Not Oriental), Dyes/Inks/Paints (Non-Hazardous), Electrical Supplies, Lumber, Marble/Granite/Other Stones Slabs, Mobile/Modular Homes, Pipe, Plumbing Supplies, Tools, Wire, Wood Products (Not Furniture or Caskets), Other Building Supplies.
Chemicals
Chemicals (Non-Hazardous), Cleaning Supplies & Compounds, Dyes/Inks/Paints (Non-Hazardous), Liquids Non-Chemical or Non-Petroleum, Other Chemicals
Construction Materials (Raw)
Asphalt or Cement (Bulk or Dry/Bagged), Aggregates Gravel/Rock/Sand/Stone, Logs, Marble/Granite/Other Stone Slab,  Other Construction Materials (Raw)
Consumer Goods
Appliances, Carpet (Non-Oriental), Caskets, CDs/DVDs/Video Games/Tapes, Clothing & Shoes (Non-Designer), Cosmetics/Perfume, Furniture (New), Household Goods (Mover), Musical Instruments, Office Equipment, Pharmaceuticals (Over the Counter), Spas/Hot tubs, Sporting Goods, Toys, Other Consumer Goods.
Farming/Agriculture/Livestock
Cotton (Non-Ginned), Feed and/or Fertilizer, Grain/Hay, Livestock, Mulch/Topsoil and Fill, Non-Temperature Controlled Plants/Shrubs/Trees, Salt, Seeds, Tobacco Leaf (Raw), Other Farming/Agriculture
Food & Beverage
Baked Goods, Beverages (Other than Beer/wine/liquor), Canned Goods, Flour, Fruits, Oils (Edible), Salt, Tea/Coffee/or other Spices, Vegetables, Other Food & Beverage
Machinery & Equipment
Construction Equipment, Electrical or Communication Equipment, Machinery, Medical/Scientific Instruments & Equipment, Office Equipment, Oilfield Equipment, Other Machinery & Equipment
Metals/Minerals/Coal
Aluminum, Coal, Coiled Steel, Iron (Raw) & Ore, Metal Products, Scrap Metal, Steel, Zinc, Other Metals/Minerals/Coal
Miscellaneous
Animal Byproducts, Business Documents/Non-Negotiable Securities, Caskets, Containerized Freight, Garbage, Mobile/Modular Homes, Recycling Materials, Resins, Salt, Scrap Metal, Textiles/Skins/Furs, Other Miscellaneous
Paper/Plastic/Glass
Bottles (Plastic), Containerized Freight, Glass Products, Metal Products, Packing Materials & Supplies, Paper & Paper Products, Plastic Products, Printed Material, Recycling Materials, Rubber Products (not tires), Other Paper/Plastic/Glass
What does Motor Truck Cargo cover?
Motor Truck Cargo Legal Liability coverage insures the value of the freight for these incidents:
Theft
Fire
Collision
Striking of Load
Motor Truck Cargo often includes additional coverage:
Debris Removal or Pollution Cleanup
Earned Freight
Sue & Labor Clause
Equipment Protection
What is Reefer?
Reefer is nomenclature in the commercial trucking industry for Refrigerated Freight.
Motor Truck Cargo Refrigeration Breakdown Coverage is an endorsement to a Motor Truck Cargo policy.  Reefer coverage is not automatically included with a standard Cargo policy.
Reefer coverage insures the freight you're hauling for damage or loss due to Spoilage or Change in Temperature.
The damage or loss must be from a sudden accidental breakdown of the refrigeration or heating unit in the truck.
Most Reefer policies include some coverage for Temporary Storage to maintain the freight in the event of an incident.
What is excluded in a Motor Truck Cargo policy?
Motor Truck Cargo policies can differ on exclusions, but by and large these commodities are excluded:
Art
Jewelry
Precious or Semi-Precious Metals or Alloys
Money and Papers or Securities
Contraband
Prescription Pharmaceuticals
Tobacco
Alcohol (Beer and Wine are often an exception)
Explosive or Radioactive Material
Mobile or Modular Homes
Shipping Containers (coverage only available for the commodity being hauled)
What else can cause a Cargo Claim to be denied?
Property while in the custody of any other carrier
Storage greater than 72 hours unless due to a weather emergency
Failure to maintain the refrigeration/heating system on a Reefer Truck
Previously undisclosed exposure to types of commodities being hauled
What limits of Motor Truck Cargo do I need?
The amount of Cargo Coverage you need can be as low as $5,000 or as high as $250,000. It depends on your customer's requirements.
Most customers request Box Truck Insurance to cover $100,000 in Cargo, so it has become the industry standard.  Same goes for General Freight for Semis.
Sprinter Van Insurance and Cargo Van Insurance can be different.  Some customers will accept less coverage, but industry standard is still $100,000.
Typical deductibles are $1,000 for general freight and $2,500 or $5,000 for Reefer.
How much does Motor Truck Cargo cost?
The premium for motor truck cargo is greatly impacted by your insurance credit score.  If the premium for your Commercial Auto Liability is high, your cargo premium will be high.
Package your Motor Truck Cargo with your Commercial Auto Policy, and your premium will be lower.
For example, last week a stand-alone Cargo policy for one unit came in at $2,100.  The same $100,000 in Cargo packaged with Commercial Auto Liability brought the Cargo portion in at $993.  Insurance companies make it worth your while to bundle your coverage.
The examples below are based on a good insurance credit score in a bundled package:
The typical Motor Truck Cargo premium for a Cargo Van Insurance or Sprinter Van Insurance comes in between $500 and $1,000 per year for $100,000 in coverage.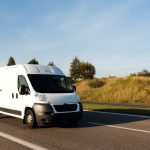 Box Truck Insurance with Reefer at $100,000 runs about $2,500-$3,500 per year.  Commodities greatly influence this rate.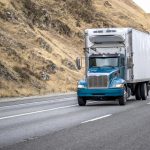 Hot Shot Insurance for Duallys hauling cars frequently needs $250,000 in cargo.  The premium can run between $1,500 and $2,500 per year.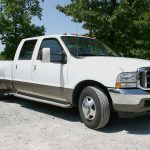 The same $250,000 cargo limit for an Auto Hauler Tractor can run between $2,500 and $3,500 per year.
How can I buy Motor Truck Cargo?
Motor Truck Cargo insurance can be purchased as a standalone policy.  For a new start up it's usually best to add Motor Truck Cargo coverage to your Commercial Auto Policy.  Work with a professional Truck Insurance Broker, she'll shop to find you the best package policies.
Take the time to become familiar with your options.
Commercial Truck Insurance 101 and Who has the Best Commercial Truck Insurance are great places to start.
Give us a call at CIS.  We love to help new Owner Operators and small Motor Carriers save money and grow!