Here's some tips on how to become an Owner Operator with no experience:
What is an Owner Operator?
 An Owner Operator is someone who owns their own truck and operates as an Independent Contractor hauling freight for hire.
Many Owner Operators Lease On to a Motor Carrier where a Dispatcher finds freight for them to haul.
Other Owner Operators get their own DOT number and obtain their own freight contracts, making them a small Motor Carrier.
All Owner Operators are Independent Contractors who can choose which loads they wish to take.
An Owner Operator does not necessarily need experience in order to haul freight for hire.
What do you need to drive to become an Owner Operator?
All Owner Operators start by leasing or purchasing their own unit independently.  They can obtain the unit in their own name or business name.  Typical types of hauling units include:
Semi Tractors and Trailers
To obtain experience as an Owner Operator, it's considered easier to start hauling freight for hire with a Cargo Van or Sprinter due to the differences in CDL, ELD and Physical requirements.
It's also easier to get Cargo Van Insurance or Sprinter Van Insurance.
Do all new Owner Operators need CDLs?
A CDL is a Commercial Driver's License that is obtained through your home state.  According to FMCSA, it requires a higher level of knowledge, experience, skills and physical abilities than that required to drive a non-commercial vehicle.
It generally takes between 4 to 7 weeks to complete CDL training.  Contact the Department of Motor Vehicles in your state for details. Find your state DMV here.
The CDL requirement only applies to units weighing over 26,000 GVW hauling freight for hire.
This is one reason that it's easier to start hauling freight for hire with a Cargo Van, Sprinter or Hotshot.
Do all new Owner Operators need an ELD?
An ELD is an Electronic Logging Device that tracks driving data.  The ELD Rule applies to Owner Operators and Drivers who are required to maintain RODs, or Records of Duty Status.
According to FMCSA, an ELD ensures that drivers get the rest they need to drive safer when their HOR, or Hours of Service are tracked.
The ELD requirement applies to units weighing over 10,000 GVW hauling freight across state lines, so this does not include Cargo Vans or Sprinters.
But know that if you CHOOSE to use an ELD it can result in lower Cargo Van Insurance premiums.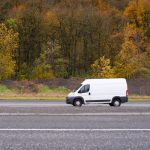 Here's 9 more tips for the Cheapest Commercial Van Insurance.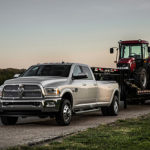 HotShots – Pickup Trucks with Trailers, have a combined weight that falls OVER that 10,000 GVW, so they ARE subject to ELD rules.
More importantly, HotShot insurance requirements can be confusing, so be sure to talk to a professional truck insurance broker if you choose to haul freight for hire with this type of unit.  You don't want to get caught in a roadside inspection with the wrong type of truck insurance.
Do all new Owner Operators need physical exams?
FMCSA requires that all CDL drivers operating commercial motor vehicles over 26,000 GVW on public roadways be subject to DOT drug and alcohol testing.
How does an Owner Operator with no experience get started?
It depends on how you choose to structure yourself as an Independent Contractor:
If an Owner Operator Leases On with a Motor Carrier, then they are provided loads by the dispatcher of that company.  The Owner Operator then hauls loads under the FMCSA authority of the Motor Carrier and are paid per load.  Theoretically, an Owner Operator can choose which loads to haul, and which loads not to haul because they are operating as Independent Contractors.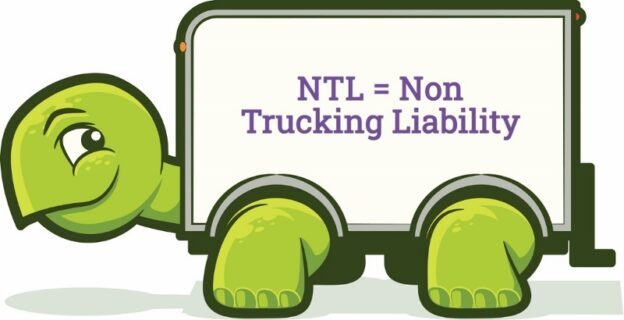 In most cases, large trucks leased on to a Motor Carrier will be required to carry Non-Trucking Liability Insurance.
But if an Owner Operator chooses to haul for himself, they obtain their own DOT operating authority through FMCSA.
That turns the Owner Operator into a small Motor Carrier in their own right.
Small Motor Carriers are often still referred to as Owner Operators.  Yes, it's confusing.
FMCSA is the Federal Motor Carrier Safety Administration that issues a DOT number to the new entity.  Filing fees are $300 for first time applicants and may take 20-25 business days to complete the entire process…and you may want free help navigating the government application questions.
Be sure to work with an established truck insurance broker BEFORE you begin the FMCSA application process, and start by reading our tips at CIS Owner Operator Truck Insurance 101.
How does an Owner Operator with no experience get freight?
So if an Owner Operator Leases On with a Motor Carrier, then they are provided loads by the dispatcher of that company.
But if you've chosen to get your own DOT authority, then it's a matter of obtaining contracts to haul the freight.
Historically, Freight Brokers dominated the connection between Owner Operators to Shippers for a fee between 15% – 25% per load.  They serve as middlemen determining rates, locations and scheduling.  It's still a very efficient way of obtaining freight due to the mass web of connections.  Technology has also improved this network with digital freight matching which automates communications similar to Uber.
There are numerous competitive loadboards online that are best found by googling the subject and reading the reviews.  To get started, Freightech just completed an indepth summary of 26 Best Load Boards that's worth checking out.  But before you put the cart before the horse, insurance overhead varies drastically from person to person.  So make sure you can afford to BE an Owner Operator…
How does an Owner Operator with no experience get insurance?
Credit continues to be the number one factor for all insurance premiums, not just trucking.  When you request any insurance proposal your date of birth, driver's license number and address will locate your insurance credit score automatically in an algorithm.  Insurance companies believe that credit information is predictive of future accidents or claims.
Most importantly, very few insurance providers will insure brand new drivers so don't spin your wheels.  Work with a truck insurance broker who can guide you in the right direction of which companies are writing new ventures in which states.
It's a misnomer that you are charged more for using an independent broker/agent vs. calling a company direct or utilizing their online platform.   Professional truck insurance brokers understand the application questions and work as your advocate.  Their job is to find you the best premiums.
Once you've narrowed your choices of unit down to 2 or 3, jot down this information:
Year, Make and Model

VIN number

Estimated Value of the Unit
….Then choose a truck insurance broker and make the call.
Let her guide you through the application process that includes these 9 questions to save money on your new truck insurance.
You'll get a pretty good idea of what your premium will be as well as payment options before you take the plunge.
We hope these very basic tips for Owner Operators with no experience helps get you started on your path, but there's much more to know about contacts and success in trucking.  It's exciting to start a new business.  Give us a call anytime, because we love to chat with entrepreneurial people ready to begin their transportation adventure!
[Related Story – Who has the Best Commercial Truck Insurance?]
Understand Commercial Truck Insurance with CIS Trucker Turtle videos!