The number one Truck Insurance question asked by new Owner Operators and Motor Carriers is…
What's the Best State for me to set up my Truck Insurance?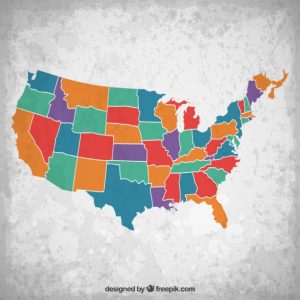 Before Covid we saw an increase in the number of Owner Ops establishing their own USDOT Motor Carrier Authorities with some flexibility on states.  Since then insurance providers have added more sophisticated algorithms that affect Owner Operator Van and Truck Insurance.
Prior data in "Best States for Truck Insurance Rates" no longer applies without understanding these 3 important tips:
You'll need a physical address where you actually live in that state, along with proof.
Your vehicle(s) also need to be registered and garaged in that state, along with proof.
Your driver's license needs to be in that state, and in most cases all other drivers as well.
Whether you're a new Cargo Van Owner Operator or a new venture Motor Carrier, solve these three issues or you're giving yourself an unnecessary and expensive headache.
Insurance underwriters like stable insureds with good track records that help predict safe future risk exposure.  When insurance companies receive multiple quote requests from the same entity with different scenarios their "gamer radar" goes off which tends not to be to your advantage:)
Instead, if you're new to trucking…wherever you live…please stay put.
Call us at CIS to start your new truck insurance policy, we are your advocate and want to help you grow.  Establish a steady stream of freight, drive safely for 2 years, and you will have SO many more insurance options.  Then if you wish to relocate we can help you with that transition.
But before you start spinning your wheels, learn the quick basics of CIS Owner Operator Truck Insurance 101 or watch CIS Understanding Commercial Truck Insurance videos.