One of the most common questions we receive as Truck Insurance Brokers is How does Non Trucking Liability insurance differ from Primary Liability.  Why is there such a cost difference?   Let's start with the basics.
Non Trucking Liability – NTL – is insurance coverage for an Owner Operator who has permanently leased on his truck to haul freight for ONE Motor Carrier.
Commercial Auto Liability for truckers is broken down into Primary Liability or Non Trucking Liability.
Either Liability is designed to cover you when you've hit someone or something with your truck.
But NTL is liability insurance coverage for Non-Business related activities.
So think of shopping at your local store or attending a local ball game.
It's insurance coverage for when you are NOT operating on behalf of or for the benefit of the Motor Carrier you're leased to.
This can get tricky, so be sure to read Non Trucking Liability – The Most Misunderstood Insurance Coverage for more details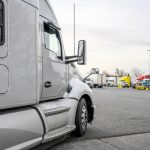 Many large straight trucks and tractor trailers lease on and haul exclusively for one Motor Carrier.
A Non Trucking Liability policy requires a signed Lease Agreement between the Owner Operator and Motor Carrier that specifically outlines the Non Trucking Liability requirement.   Without that Lease Agreement in force, you could have coverage issues after an accident.
Non Trucking Liability differs from Primary Liability insurance on when coverage applies
Non Trucking Liability is part time insurance coverage,  Primary Liability insurance covers you 24/7.
If you are an Owner Operator who is operating under your own DOT Authority, then you automatically need Primary Commercial Auto Liability.
But in the case of Cargo Van or Sprinter Insurance the Owner Operator may be may hauling for multiple Motor Carriers.  In this case, you would also need Primary Commercial Auto Liability.
Why does an Owner Operator need Primary Liability if they are leasing to multiple Motor Carriers?
The Motor Carriers that utilize Owner Operators hauling for multiple entities do not insure you for Primary Liability.  (That would mean they were also insuring you when you hauled freight for a different Motor Carrier.)
To haul for multiple Motor Carriers you need to provide your own Primary Commercial Auto Liability which covers you 24/7.
The insurance requirements of the Motor Carrier should be clearly stated in the Lease Agreement.  Truck Insurance Broker, CIS,  specializes in these unusual contracts and will help guide you.  For example, in many cases the Motor Carrier will ask to be listed as Additional Insured on your insurance policy.
The legal ability to haul freight across state lines applies only to units under 10,000 GVW.  FMCSA regulations are quite strict for units over 10,000 GVW.  Read What is the Definition of a Commercial Vehicle to learn more.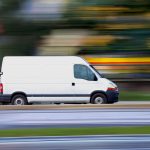 What is the average cost of Non Trucking Liability vs Primary Liability?
Non Trucking Liability averages $400-$900 per year.
Primary Liability can run anywhere between $5,000-$15,000 per year depending on unit type and other factors.
Read Save Money on Your New Motor Carrier Truck Insurance with these 9 Questions to learn more.
Bottom line, Primary Liability costs much more than Non Trucking Liability because it pays claims out 24/7 regardless of how the vehicle is being used at the time of the accident.  Non Trucking Liability will only trigger coverage for very specific claims including non business usage so it costs much less.
For the Best Commercial Truck Insurance just give us a call at CIS.  We have a special niche for Cargo Vans, Sprinters and Straight Box Truck Insurance.