Non Trucking Liability or NTL, is frequently misunderstood because many Owner Operators think it simply means when not under dispatch.  Read more to learn how Non Trucking Liability really works.
Who needs Non Trucking Liability Insurance?
Non Trucking Liability is insurance coverage for an Owner Operator who is permanently Leased On to a Motor Carrier.
As the Owner Operator of the truck, you operate as an Independent Contractor.
You are not an employee of the Motor Carrier.
So you need liability coverage for your truck when you're not operating on behalf of or for the benefit of your Motor Carrier.
How does Non Trucking Liability Insurance work?
Once you've Leased On to a Motor Carrier you operate under that Motor Carrier's FMCSA Motor Carrier Authority.
That operating authority is referred to as their DOT number, or Department of Transportation number.
Your Lease Agreement with your Motor Carrier will spell out your responsibility of Non Trucking Liability requirements.
It is your contract with the Motor Carrier.
Then you and the Motor Carrier share the responsibility of Commercial Auto Liability when your truck is operating.
The Motor Carrier will provide the PRIMARY Commercial Auto Liability while you are operating on their behalf.
You provide the NON TRUCKING Liability when you're not operating on the Motor Carrier's behalf.
The Motor Carrier pays much more for the PRIMARY Commercial Auto Liability than you do for your NON TRUCKING Liability because most of the time you are hauling freight with your truck.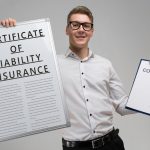 Your Truck Insurance Broker will provide your Motor Carrier a
copy of your Non Trucking Certificate of Liability proving coverage.
What is misunderstood about Non Trucking Liability?
NTL is frequently misinterpreted simply as your insurance coverage when not under dispatch.  Here's where it gets tricky.
What does hauling on behalf of or for the benefit of the Motor Carrier actually mean?
Here are some examples of activities that are insured under the Motor Carrier's PRIMARY Commercial Auto Policy.
Driving to and from the terminal or garaging location
Fueling up or washing your truck
Traveling to and from servicing and maintenance locations
Driving during layovers or deadheading
The reason these activities are covered under your Motor Carrier's policy and not your NTL policy is because all are considered to be part of the necessary operations that benefit your Motor Carrier.
What about Unladen Liability and Bobtail Liability?
Non Trucking Liability is frequently confused with Unladen Liability.
Unladen Liability is straightforward regarding coverage.
If the Truck is empty and does not have freight cargo on it then Unladen kicks in.
The term Bobtail applies to Semi Trucks and Trailers.
When a Semi is driving without a Trailer attached, it is considered "Bobtail".
While Bobtail still exists, in most cases Non Trucking Liability has taken it's place in modern lease agreements.  Today, when you hear someone say Bobtail, they are usually referring to Non Trucking Liability.  Read your contract.
Can I use my NonTrucking Liability policy to haul my own freight for hire?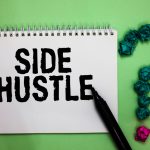 This is a huge misunderstanding of what a Non Trucking Liability policy can and can't do.
An NTL policy does not provide any insurance coverage for your own business use or to generate revenue with your truck regardless of how it's used.
Another way to think of NTL is Non Business Use.
Business Use is specifically excluded on your NTL policy.
You would need your own PRIMARY Commercial Auto Liability policy to use your truck for your own business activities.
So what does your Non Trucking Liability coverage include?
Think of Non Business related activities close to home like:
Shopping at a local store
Going to the movies
Attending a ball game
Visiting friends
Is there a difference between Cargo Vans or Sprinters and Large Trucks?
Different Motor Carriers can have different NTL requirements for their Owner Operators.
But industry wide, Small Fleet Truck Insurance requirements usually match at $1,000,000 Primary Commercial Auto Liability for the Motor Carrier and $1,000,000 Non Trucking Liability for their Owner Operators regardless of unit size.  Most Box Straight Trucks and Semis carry $1,000,000 Non Trucking Liability Insurance.
[Related Story – FedEx Custom Critical Owner Operator Insurance]
However, smaller units actually have more exposure to personal activities.  It's far easier to run to the corner store in a Sprinter than a Straight Truck.  So Non Trucking Liability for Cargo Van Insurance and Sprinter Insurance can cost more than you'd think.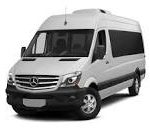 This is one reason a number of Motor Carriers in the Expediting Niche of trucking require their Cargo Vans and Sprinter Owner Operators to carry their own Primary Commercial Auto Liability vs Non Trucking Liability.
Always refer back to your lease agreement to see what type of coverage your Motor Carrier requires.
How much does Non Trucking Liability Insurance cost?
Given rates vary, the most common question is What's the Best State for Truck Insurance?
Straight Box Trucks and Tractors run between $400 and $700 per year for $1,000,000 Non Trucking Liability.
Cargo Vans and Sprinters tend to run between $700 and $900 per year for $1,000,000 Non Trucking Liability.
If your Motor Carrier asks you to carry PRIMARY Commercial Auto Liability for your Cargo Van Insurance or Sprinter Insurance then read 9 Tips for the Cheapest Commercial Van Insurance and give us a call at CIS.
How can I buy Non Trucking Liability Insurance?
The insurance company will ask for a copy of your Lease agreement with your Motor Carrier.  Here's what the insurance underwriters need to see on that lease agreement:
Your name to match lease agreement with insurance policy agreement
The Motor Carrier's name and their DOT number
Non Trucking Liability spelled out as required (vs Bobtail or Unladen)
Signatures from you and your Motor Carrier
What else is misunderstood about Non Trucking Liability?
When you buy your truck you need to drive it off the lot with insurance coverage.  Your state requires you to have Primary Commercial Auto Liability, but you know you will be leasing on to a Motor Carrier soon.
By working with a professional Truck Insurance Broker, she can tailor your coverage to drive off the lot with Primary Liability and then kick it down to Non Trucking Liability once your lease is signed.
If later you decide you've onboarded with the wrong Motor Carrier, you can always call your Truck Insurance Broker again and she can kick it back up to Primary Liability until you decide what you want to do.
This is a huge benefit of maintaining your own truck insurance policy vs buying the company plan.  Flexibility.
Here's more tips on How to Become an Owner Operator with No Experience.
For fun quick videos, start with Trucker Turtle to learn more with our CIS series Understanding Commercial Truck Insurance.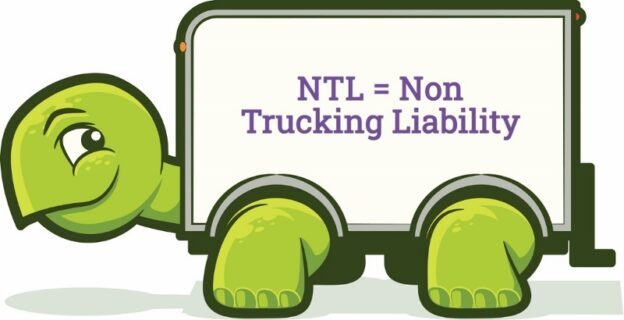 Non-Trucking Liability Tips Video